Spotlight on BTI's Maggie Evans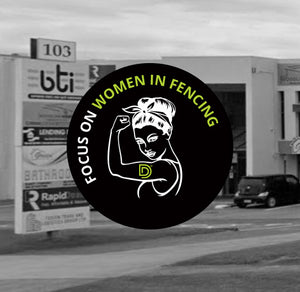 BTI, one of New Zealand's best-known fencing supply businesses, has built a reputation for stocking high-quality hardware and providing exceptional service to fencing professionals.
A big part of that front-line service experience is Maggie Evans, who has been with the business since 1994. Pick up the phone to BTI and you're likely to find yourself speaking with Maggie and benefiting from her encyclopaedic knowledge of stocked products. 
Maggie says that the best part of her job is the people she gets to deal with and the insight she gets into the projects they're working on all over the country. From her office in Auckland, she feels she's doing her part to help these projects succeed by matching the right product to the job and educating fencers with the latest innovations in the fence and gate hardware market.

"Most of what I do is done over the phone," explains Maggie. "They ring up asking to source this product or that or wanting advice. We have a chat. I help them find stock and then make sure it gets to where it needs to go. I like knowing that I can help where it's needed."

After more than a quarter of a century in the game, Maggie says she's seen the industry expand opportunities for women. More and more she speaks with young women who have established themselves as fencers and thinks that their attention to detail is what makes them a popular choice with customers. "Women are fussier," she laughs.
An island nation with 15,000 kilometres of coastline, the effects of sea air on New Zealand's fences and gates can't be underestimated. It's a key reason BTI have stocked D&D products from the very beginning. 

"D&D's latches and hinges stand up to the conditions," says Maggie. "The polymer hinges and latches just don't rust and they have a Limited Lifetime Warranty. That's a very big selling point here."
With many friends across the fencing industry made over several decades with BTI, Maggie has no plans to retire yet. Famed for the little chocolate fish she regularly pops into the mail as a thank you to BTI's customers, this is news that's surely welcome to the country's fencing fraternity.