AN IMPORTANT MESSAGE FROM OUR CEO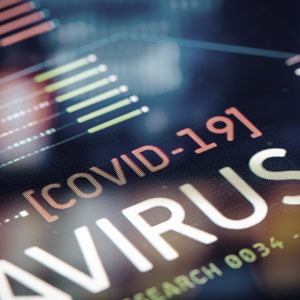 Re. "Essential Services"
D&D Technologies fully understands the concerns of all Fence & Gate Security/Safety and Access Control industry professionals in the event of a national, regional, state or local order directing all residents to stay home and/or businesses to shut down. It is of the utmost importance to heed these orders and be well educated on how this affects your company.
Amid all the various government statements and media confusion of what is and isn't an "essential service", D&D Technologies feels the need to offer some clarification, as we see it, especially for those of you without the time and resources to investigate the ever-changing facts.

The international consensus is that the installation and maintenance of Fencing and Access Control (including gates and gate hardware) is deemed an "Essential Service".

D&D believes that, as defined by the Australian Government, its activities and that of its customers and vendors fall under this classification – an important supplier to an "essential service".

If an order is placed upon your area, such as...

"ALL NON-ESSENTIAL SERVICES BY YOUR COMPANY THAT DO NOT SUPPORT THE FOLLOWING MUST BE TERMINATED:
Healthcare/Public Health, Law Enforcement, Public Safety, Emergency Medical Service, Food and Agriculture, Energy, Water and Wastewater, Transportation and Logistics, Public Works, Communications and Information Technology, Community-Based Government Operations and Essential Functions, Critical Manufacturing, Hazardous Materials, Financial Services, Chemical and Defence Industrial."

...you should consider that PROPER DOCUMENTATION (confirmation) that your business activity and travel is related to maintaining, preserving or constructing fencing, gates and/or access control systems providing security to essential businesses and government operations, you should qualify as an Essential Critical Infrastructure Worker.

So long as we adhere to Government decrees regarding "social distancing" it's all systems go for those in the fencing, gate and access control industries.
At D&D we see our role in the community not just as an essential service, but also, for those of us involved in pool fencing and child safety barriers, life savers. By designing, manufacturing and distributing Australian-made child safety gate latches and hinges D&D is saving toddlers lives and protecting families and loved ones. As users of D&D's products, customers and families across Australia rely on your business to fill a critical supply chain.
Your business matters – a lot.

D&D does not have the authority to make any determinations as to whether individual companies and/or employees are considered essential. We are providing this information to all fence and access control companies as a resource from which informed decisions on your operations can be made.
We're in this together, and together we will come out of it. Never has it been more important to stay safe and value the simple things in life.
David Calabria
Chief Executive Officer