NZ gate & fence company chooses D&D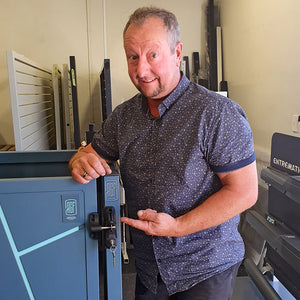 Andy White, of AGF Gates & Fences in Tauranga, New Zealand, spent many years fabricating coaches, caravans, fire engines, ambulances, surgical units and even hydraulic hoses.
Three years ago he saw the opportunity to diversify into the gate and fencing fabrication business by buying AGF.
Today he's an avid user of D&D Technologies' gate latches, locks and hinges because he thinks they look great, can handle the elements and inflict no grief after installation.
Says Andy "Take the humble LokkLatch®, it's the product we supply and install the most. It's so simple and yet robust and versatile – and our clients are chuffed that it can be locked too."
But it's the quality of the D&D product range that's of utmost importance to AGF Gates & Fences.
Andy continued: "The simplicity of D&D's latches and hinges combined with clever design, ease of installation and after-sales service is what does it for us. Even their NZ Sales Manager is a top bloke."